All roads lead to Sabo Yaba, Lagos State on Saturday October 17, 2020 as the new Panda Event Centre open its doors to the public.
The Panda complex, is a complete, radical departure from the old normal. In Panda, you have a new but rare normal, a complete package and one- stop place for hassle- free events.
For a church or what some people call White wedding, Panda Event Complex has simplified the entire process both for intending couples and their guests.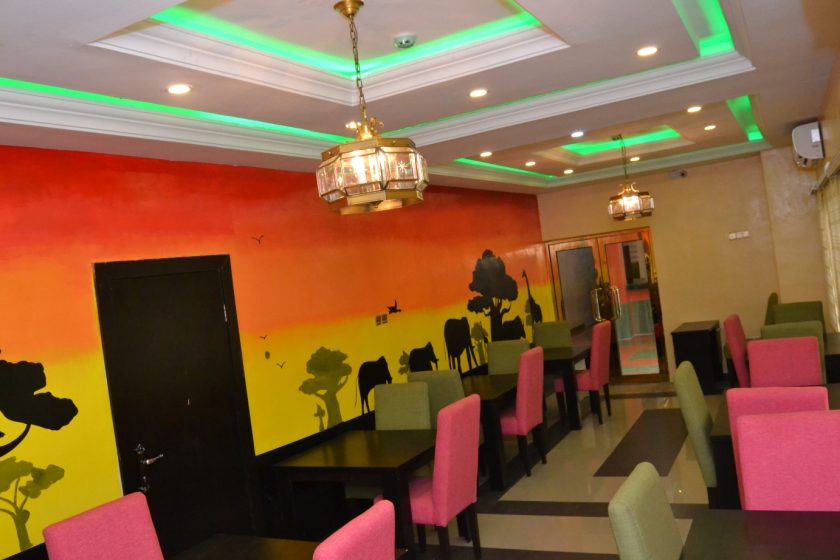 The chaotic and nerve-tasking nature of Lagos traffic has made commuting from church to venue of a wedding reception a nightmare for new couples and their guests but Panda has clinically solved all these.
This is because, Panda Complex, located at plot 112 Commercial Avenue, Oyadiran Estate, Sabo Yaba, is ringed by good access roads:Adekunle, Alagomeji, Yaba, Third mainland bridge, Jibowu, Oyingbo, Herbert Macaulay, Commercial avenue and Sabo police station.
And wait for this: The Panda Event Complex is surrounded by orthodox and Pentecostal churches namely St Dominic's Catholic Church, ECWA, Presbyterian Church, Methodist, Assemblies of God.
The Complex also houses a large parking space to accommodate various businesses, two halls for 1000 guests and 400 guests sitting.
There is also the Panda Hotel, consisting of 42 rooms (studio, standard, deluxe rooms, suite & executive suite) as well as outdoor and indoor restaurant, Executive bar and outdoor bar.
For the comfort of the public, all the halls are equipped with superb air conditioning systems. There are also choice cuisines.
The complex is well secured by alert and efficient security personnel manning strategic positions and complemented by digital security devices, including CCTV
This is in addition to sharing neighbourhood with the Army and Policeformations within the vicinity.
In strict compliance with COVID-19 preventive protocols, Panda Event Complex Ltd has automatic COVID sanitizers at strategic locations.
The import of all the above facilities is that the Complex provides maximum comfort for the public, including guests and organisers for all strata of events.
Panda also boasts of superstores for those interested in shopping.
For quick withdrawals of cash, there are ATM points in the plethora of banks in Commercial Avenue, Sabo which is adjacent the complex.
A round- the clock power supply to the Complex ensures uninterrupted comfort.
Panda Event complex eliminates stress, anxiety and stress often encountered by organisers of events and guests in the metropolitanLagos.
For a church wedding for example, you have a church, a reception hall, hotel accommodation for guests and newly wed couple, a bar etc, all situated in one place thereby aiding a seamless holy matrimony and the process leading to it.